OUR DIGITAL MAPPING COMPANY
Empowering growers and packhouses to visualise, manage and optimise orchards with one easy-to-use platform.
SIMPLIFY ORCHARD MANAGEMENT
Landkind is an easy-to-use web and mobile platform providing the horticultural sector with digital maps and tools. This enables them to increase efficiencies, save time on critical tasks, gain valuable insights and much more.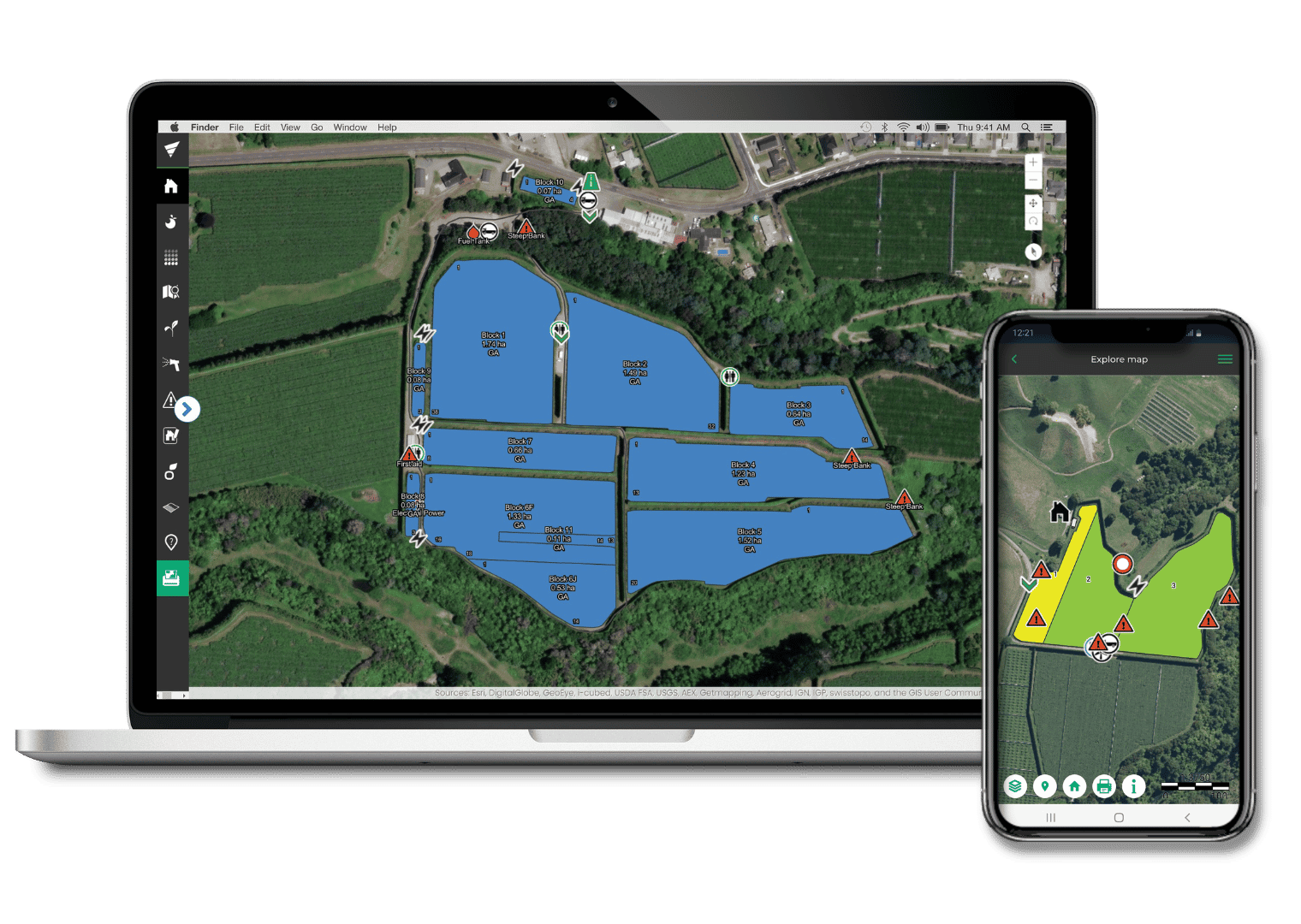 SEE YOUR LAND IN A NEW WAY
Landkind's map based platform brings orchard data to life enabling complex information to be visualised.
Users gain an invaluable helicopter view of their entire operation with accurate, updated data that can be shared and exported easily.