ORCHARD DESIGN
GPSit specialise in the design and set-out for new kiwifruit orchard development.
WHY CHOOSE GPSIT FOR YOUR ORCHARD DESIGN?
ORCHARD DESIGN
INITIAL SITE SURVEY
The first step of the project is to schedule your job with one of our orchard design specialists.
Onsite during the survey they will use a drone to capture highly accurate images of your greenfield site. GPS co-ordinates will be taken at various locations around the orchard to ensure your map is geo-referenced.
Your aerial map will include:
Accurate size of the greenfield site
Site contours
Soil data
The prevailing wind direction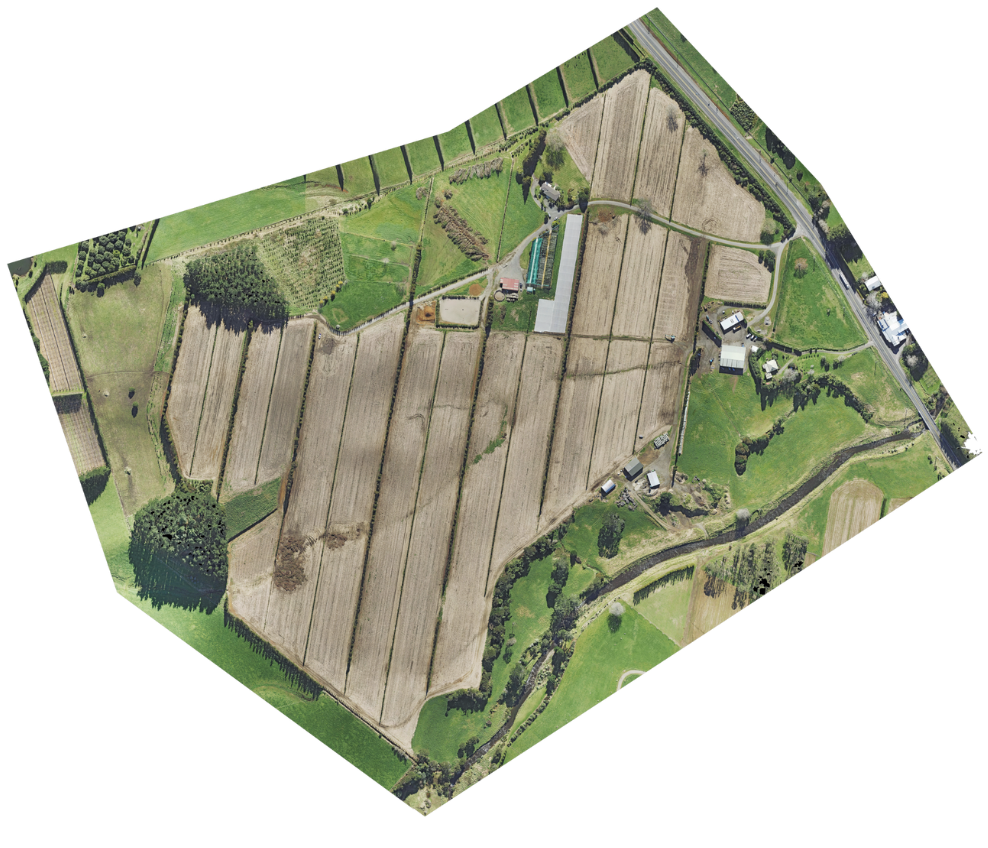 ORCHARD DESIGN
After we have captured the drone imagery of your property, we will work with you on the next phase- a comprehensive orchard design plan.
Using the map created from the site survey we will overlay it with:
Shelter belt layout defining the block size
Total plantable area
The planting layout marking every post, row and plant
Male and female planting plan
The following infrastructure quantities are included:
Posts
Length of wire
Male and female plants
Types of internal shelter belt (tree or artificial)
Total length of shelter belt
We can arrange a site visit or online meeting to run through the plan with you. We will continue to make revisions until you are completely satisfied with the layout and the plan. Once the plan is completed you will receive the final copy with a comprehensive breakdown for all the components.
With established quantities of equipment you can source quotes and estimated costs for your orchard set up.

The development plan can be provided to your bank as part of your orchard financing proposal.

The map can be used as part of your tender for licensing. GPSit is Zespri's preferred mapping supplier and auditor.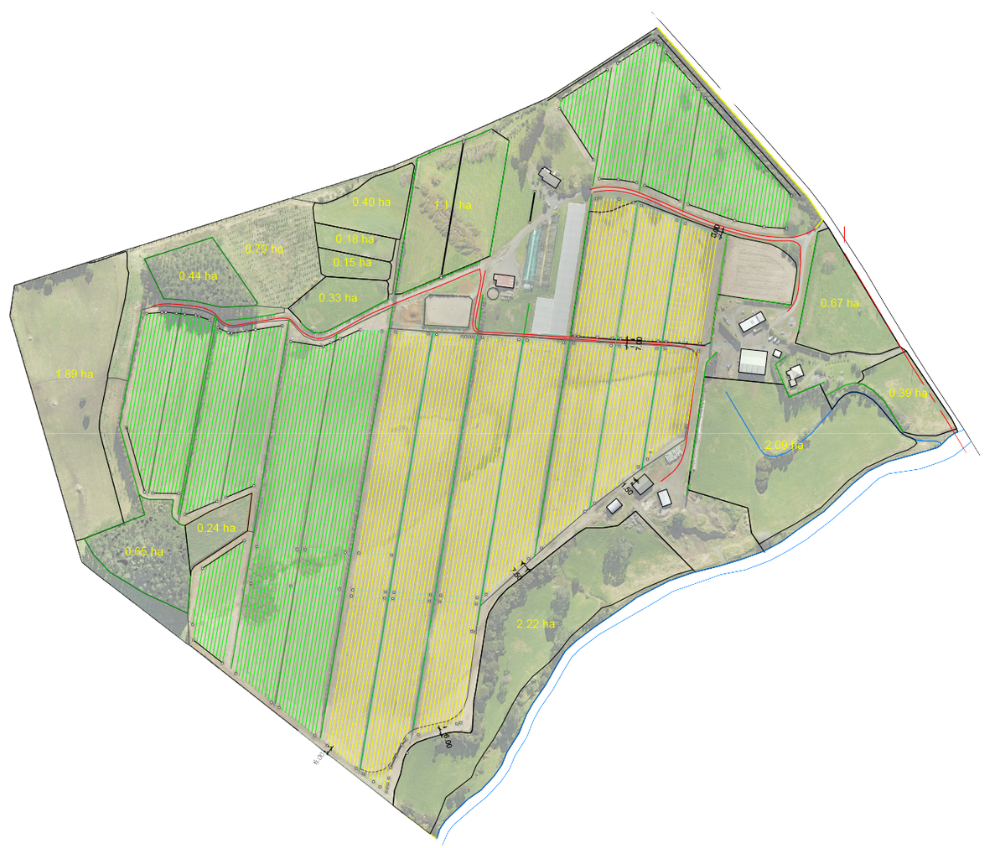 SET OUT
Using the orchard map created in the Orchard Design, the site will be accurately marked out using GPS with the locations for:
Pegs/flags at end assembly
Pegs/flags at each outside post
As a result your contractors will immediately understand the exact locations for your infrastructure and planting plan.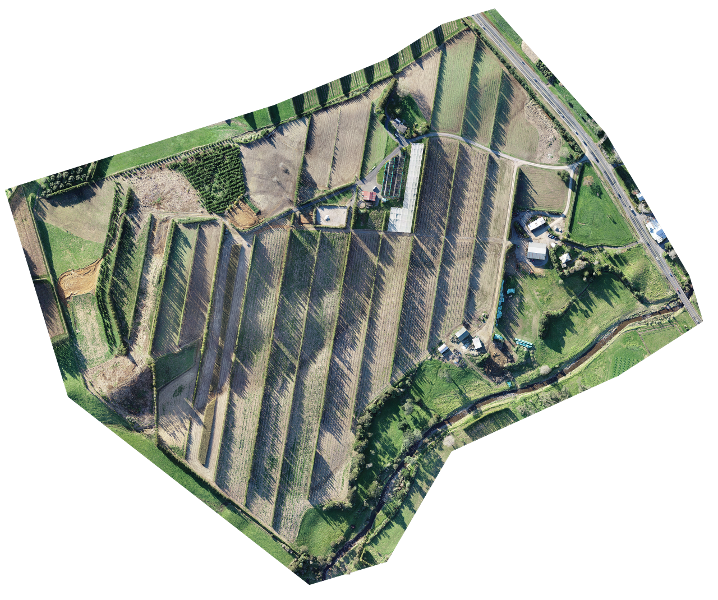 Orchard Design with Clarke Boys Hunting
Check out our orchard design work with Clarke Boys Hunting as they diversified their land from dairy farming to kiwifruit.

"We outsourced our orchard design to our trusted partners at GPSit who maximised productive space and ensured layout was designed to suit our growing conditions. The whole process was facilitated by skilled field technicians who offered expertise right through; from block and plant layout to precision marking out onsite. We couldn't have been happier with the outcome, saving us time and energy allowing us to focus on installation."
Adam Alexander
Cultivate Hort